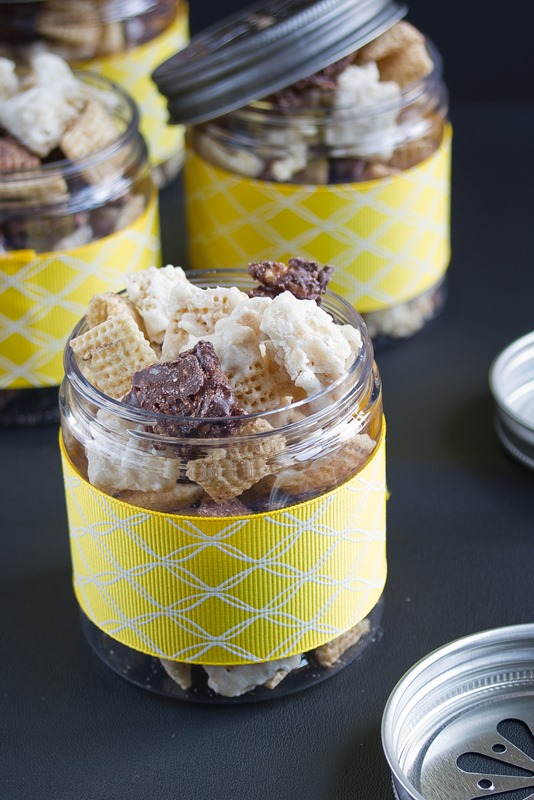 Did you know today's national cereal day? I probably wouldn't have if the people at Chex cereal didn't tell me and invite me to celebrate.
I really need a calendar with these fun food holidays like national cereal day, national peanut butter day, and—of course—national margarita day(which was thoroughly celebrated). I even forgot the Oscars were last weekend until that day, but thankfully I already had this classy snack to watch it with.
Black tie events are not my style but white and dark chocolate most certainly are. This Chex mix has a good balance of flavors; it's a perfect class act for an award show party or just a football party. And it's fairly easy to put together, too.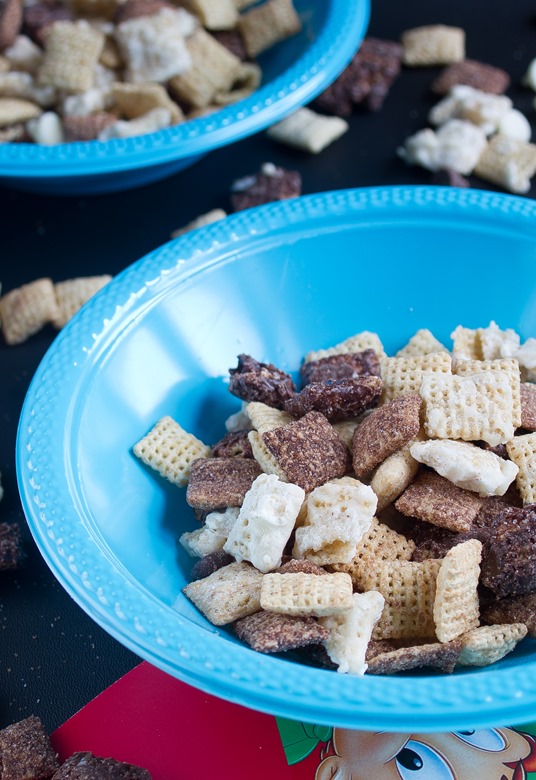 When you're making this recipe, just like any other recipe that involves melting chocolate, make sure to pick a brand you trust and know melts well. Some chocolate chips have too many preservatives added to them and seize up instead of melting. Anything that markets itself as baking chocolate is a good bet for melting.
Black & White Chex Mix
Prep time: 20 minutes
Cook time: 0 minutes
Ingredients(Makes about 8 servings):
2 cups chocolate Chex cereal, divided
2 cups vanilla Chex cereal, divided
2/3 chocolate chips, divided
2/3 white chocolate chips, divided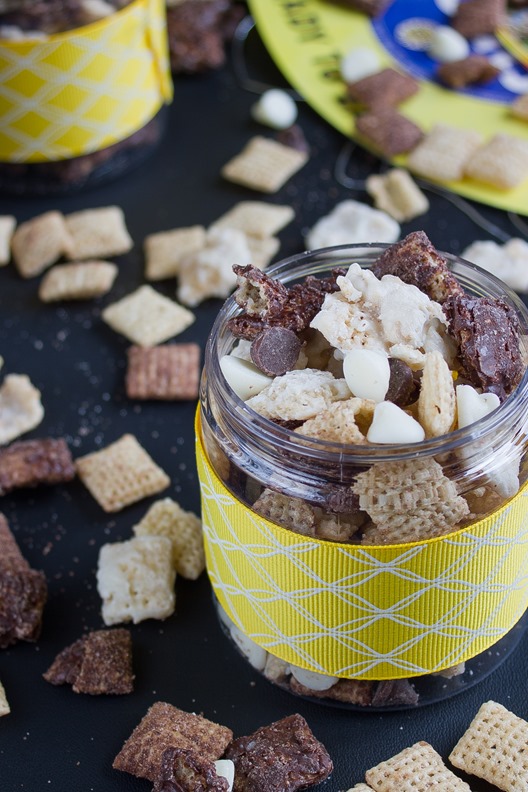 Method:
In a large bowl mix together 1 cup chocolate Chex cereal, 1 cup vanilla Chex cereal, 1/3 cup white chocolate chips, and 1/3 cup chocolate chips.
Melt the remaining chocolate chips over the stove or in a microwave.
While the chocolate is melted, mix in the remainder of the chocolate Chex cereal until it's well-coated.
Pour the chocolate covered Chex onto a non-stick surface and gently flatten into a single layer.
Repeat the same process with the white chocolate chips and vanilla Chex.
Let the Chex sit until the chocolate has rehardened.
Break up the chocolate covered Chex into bite-sized chunks.
Mix the chocolate covered Chex in with the rest of the ingredients well.
Serve at room temperature or store in a cool, dry place.